Lend a Helping Hand



Episode #

105

Airdate

January 13, 2003

Written by

Bruce Robb

Previous Episode

Next Episode
Summary
En route to their friend's house, Brother and Sister stop to help the frail and elderly Widder Jones dispose of a fallen tree limb. It was Fluffy the orange fluffy Nala-like cat. The cubs soon wish they weren't so generous with their time when Mrs. Jones recruits them for other chores. While spending a Saturday cleaning out her attic, Brother and Sister come to enjoy the company of Widder Jones and find that lending a helping hand is a very rewarding experience.
Watch Episode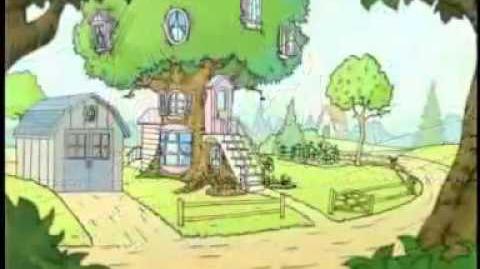 Trivia
At the beginning of this episode, Brother and Sister narrated together.
Differences From the Book
The episode begins with Brother and Sister running to go play basketball. The story begins with them arguing over things.
Ad blocker interference detected!
Wikia is a free-to-use site that makes money from advertising. We have a modified experience for viewers using ad blockers

Wikia is not accessible if you've made further modifications. Remove the custom ad blocker rule(s) and the page will load as expected.