Too Much Junk Food



Episode #

102

Airdate

January 7, 2003

Written by

Ben Joseph

Next

Previous
Too Much Junk Food
is the fifth episode of season 1 in
The Berenstain Bears
, which first aired on January 7, 2003. In this episode, the Bear family trains for the Annual Bear Country Run, and they also learn the importance of taking care of their bodies.
Summary
Papa and the cubs decide to train together for the Annual Bear Country Run, but find their performance level isn't increasing the way that it should. Dr. Grizzly informs them that exercise is important, but so is a healthy diet. When Papa and the cubs put away the junk food and eat more nutritious foods, their energy level is given the boost it needs to run the big race.
Differences From the Book
In the book, the Bear family watched a slideshow at Dr. Grizzly's office. However in the cartoon, Mama didn't come to the doctor's office with the family. Papa and the cubs were wearing regular clothes in the book while watching the slideshow. But in the cartoon, they were wearing workout clothes and having popcorn.
In the cartoon, Mama wasn't in the race, but in the book, she was.
The race was only a minor part of the book. The main plot was that Mama was concerned that Brother and Sister were getting chubby from too much junk food, as was Papa, and took action by confiscating all junk food and shopping for healthy food. This catches the attention of Dr. Grizzly, who shows the entire family the sideshow about good food and exercise. Near the end of the book, the family decides to enter the race to test themselves, and it shows that due to their training regimen and eating habits, they are in shape.
In the book, they do not win, but do not come in last place either. They win an award for being the only family to finish the race.
Gallery
Watch Episode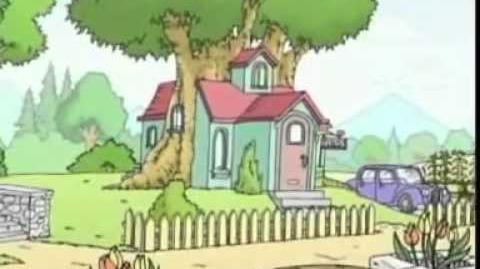 Ad blocker interference detected!
Wikia is a free-to-use site that makes money from advertising. We have a modified experience for viewers using ad blockers

Wikia is not accessible if you've made further modifications. Remove the custom ad blocker rule(s) and the page will load as expected.